Bayside Chiropractic Reviews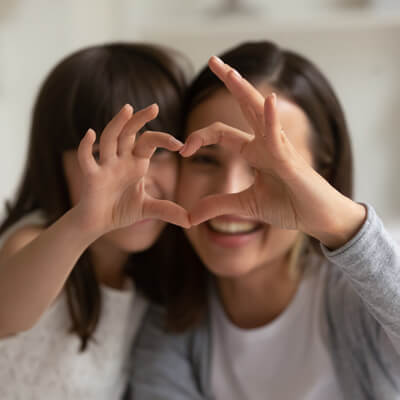 What Our Spanish Fort Patients Say
At Bayside Chiropractic we love when patients share with us their feedback and comments after chiropractic care. Please read our patient testimonials below to see what other people have achieved through their tailored treatment plans with us.
Share your stories too! Click here to send us your feedback so that we can help to spread the word about the benefits of natural Bayside Chiropractic care.
For more information, or to schedule an appointment contact us today.
---
Life Saver
Bayside Chiropractic has been a life saver for me during and after my pregnancy. Dr. Crystal is always so uplifting and really pays attention to where any trouble spots are and fixes them. My whole family visits, including my 7 month old! Wouldn't go anywhere else.
— Kelsey K.
Feel Right at Home
Coming to Bayside Chiropractic is one of the highlights of my week. After being snapped, crackled, and popped, my whole body feel absolutely amazing! Dr. Leslie has been working constantly to improve my overall health and from some old injuries as well. I feel much better than I have in a long time. She has also given me such relief from migraines. I am so grateful to everyone at Bayside Chiropractic for the huge improvement in my quality of life. If you're on the fence, just do it! Their friendly professional staff there will make you feel right at home.
— Grace B.
Wonderful Team
My experience at Bayside has been amazing. What I've learned about my body has helped me eliminate daily back pain. The adjustments are so helpful. Dr. Crystal, Dr. Leslie and the complete staff are wonderful. Thank you all for your service.
— Karen E.
Great Change In My Overall Improvement
I have been completely satisfied with my experience here. The ladies are so helpful with my baby when I come in, which allows me to do the full treatment and because of that I have noticed a great change in my overall improvement.
— Candice H.
Game Changer
I love Dr. Leslie. She has been a game changer for me. I can't believe I waited so long to come in.
— Hillary S.
I Feel Like My Old Self
If you are in pain, can't sleep, this is where you need to come to. You'll feel so much better after the first trip. I really feel like my old self.
— Connie D.
Felt a Difference After First Visit
I came in with severe pain from a pinched nerve that was affecting everyday life. After the first adjustment I could feel a difference. After the second and third visit, the pain was only mild and occasional. The entire staff is excellent and they take great care of you. I will continue coming to prevent future problems.
— Angie M.
Will Come Here Before An MD
I came in severely stoved up in my neck and upper back. When I left the office on the same day I could move. I have been convinced that I will come see Bayside Chiropractic before I will a MD. Thank you Bayside Chiropractic. Love the staff!
— Angela S.
So Helpful and Personable
I feel much better since I've come back to Dr. Leslie. I have gone to other chiropractors in the past but none of them have been as thorough and personable as she is! All of the office staff is very knowledgeable as well and also helpful and personable. I feel as if they are really concerned for my wellbeing. I highly recommend coming here!
— Ruth M.
Feels Much Better!
My shoulder has hurt off and on for 4 years – tendonitis, bursistis, arthritis, etc. And it feels MUCH BETTER!
— Jason R.
I Am A Believer
Never really thought I would benefit from chiropractic care. I was wrong. I feel so much better physically and emotionally. I am a believer.
— Lara F.
Overall Body Feels Better
When I first came to get chiropractic care, I was very stiff and back muscles were tight. Throughout treatments, my muscles have relaxed, headaches lessened and overall body feels much better. Thank you!
— Barclay K.
---
Bayside Chiropractic Reviews | (251) 626-8242