New Patients at Bayside Chiropractic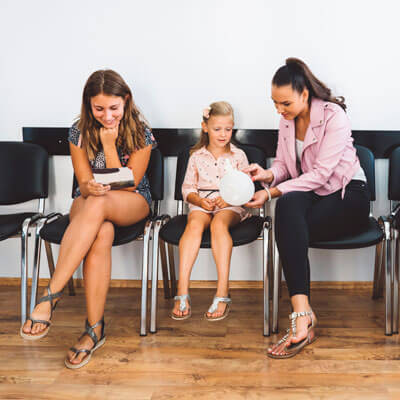 When you walk into our office, you are welcome! We care about each of our patients, and your families. Know that we will work with you to achieve optimum health and wellness, now and for a lifetime. You're in good hands here!
Before your first visit, we ask that you complete the online registration forms. Please bring your ID, insurance cards, and any prior imaging that you may have when you come to the office.
ONLINE FORMS »

The Initial Consult
Our intake process consists of two parts; please allot 60 minutes for each visit. On your first visit, the doctor discusses your problem in depth. This may include any injury or surgery, medications, and family health history. We schedule time to discuss your reasons for seeking care, what your treatment goals are, and anything in your lifestyle which might affect your issue.
Next, you'll receive an in-depth physical exam and other tests to determine the root cause of the problem. We'll also take X-rays for a clear picture of your spine and any other compromised joints. If you're experiencing a high level of discomfort, we may do some pain relieving therapy to ease your pain.
When You Return
The second visit is the report of findings. The doctor will go over all your test results, show you the X-rays, what they indicate, and tell you what she's discovered. We'll review your personalized care plan, indicating treatment options, appointment frequency, and duration of treatment.
Financials
A staff member will come to the exam room to go over the financial details. They'll review your insurance coverage and if there is any out-of-pocket cost. We are in network with BlueCross BlueShield, United Healthcare and Humana. All major credit cards are accepted; also CareCredit and HSA plans. Military and 1st Responders discounts are also available.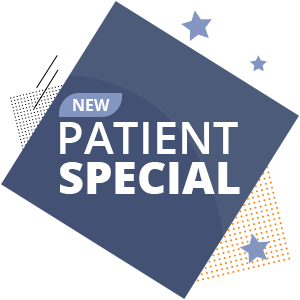 Get Relief Today With Quality Care
Chiropractic care can help reduce your pain safely and effectively. Let us help you get healthy, so you can enjoy life again. Contact our office today to book your appointment. Ask about our New Patient Special!
CONTACT US »
---
New Patients at Bayside Chiropractic | (251) 626-8242