About Bayside Chiropractic
Going Back to My Roots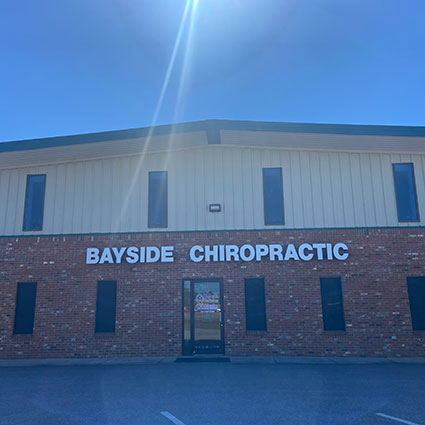 Dr. Leslie Bryan was born and raised in Decatur, AL. She knew early on that she wanted to be a chiropractor in her home state. When her parents moved to the Spanish Fort area, she explored the area on her visits to them.
Discovering a need for chiropractic care in the area, and how family-friendly the community was, she started the practice in 2008. Opening the current location in 2020 makes access easier from the adjacent communities.
Our Mission
Our mission here at Bayside Chiropractic is to help the people in our community achieve optimal health and well-being naturally through chiropractic adjustments. We specialize in the treatment of sports-related injuries, as well as pediatric and prenatal care. We take improving the quality of life for each and every patient very seriously, so that your body can function at its healthiest and highest potential for years to come!
MEET THE DOCTORS »

Chiropractic—More Than Just Pain Relief
Many people, including prior chiropractic patients, are unaware of the effect of chiropractic care on every area of health. They come to the office for pain relief and, after adjustment, may find they sleep better, are more focused, and have more energy!
Not being aware of the connection between a healthy spine and overall health, families are surprised to see improvement in their child's digestion, fewer ear infections, and a stronger immune system.
Results You Can See
Patients often come to our practice with neck pain, headaches, and migraines, which traditional medicine has been unable to help. Many are surprised at how quickly they begin to experience relief after adjustment.
Lower back pain can make everyday activities challenging, if not impossible. We have treated patients who were completely bent over, unable to stand up, who got results in a short period of time. It's extremely gratifying when we hear they're now able to play on the floor with their grandkids.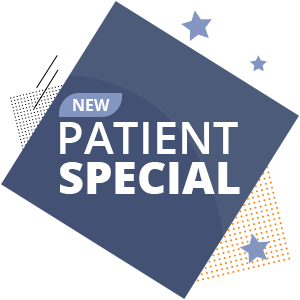 Better Health for Your Family
Contact us today to book an appointment and discover how chiropractic can improve the health of every member of your family. Be sure to ask about our New Patient Special!
---
About Bayside Chiropractic | (251) 626-8242