Pediatric Chiropractic at Bayside Chiropractic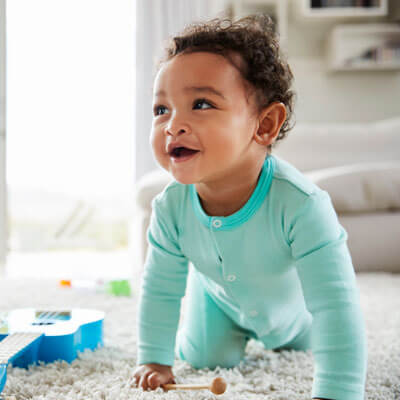 During the birthing process, the spine undergoes trauma, but issues may not be evident at first. Having your child checked by a chiropractor after birth is vital to prevent future problems.
Early assessment allows us to make corrections, and prevent current problems from becoming permanent. Problems can appear in the growth process at any time. This is especially true of the structural changes during the crawling and walking stages of development.
Our goal is to minimize the stress on their system, and help your child's body gain strength to handle future issues. Chiropractic care adjusts the alignment of their spine and skeletal system, relieving the pressure and stress on their nervous system.
Children love chiropractic! We don't adjust your child like an adult; there's no cracking or popping. It's a very gentle, painless procedure; we adjust babies with less fingertip pressure than you would use to test the ripeness of a tomato.
NEW PATIENTS »

Why Does My Child Need Chiropractic Care?
Children under chiropractic care have bodies that function as they were born to do. This allows them to live their lives without medicines that can cause other problems in the future.
Our young patients have been helped with conditions like
Colic and other digestive issues
Sleep disorders
Constipation
Breastfeeding and latch issues
Torticollis
Ear infections
Asthma and more
Left untreated, these issues may lead to chronic problems, such as ADHD, sensory processing disorders, anxiety, autoimmune diseases, and autism.
Some children come to the office, afraid we'll give them painful shots like other doctors. Our staff is super friendly, and make every effort to put your child at ease. We have a play area and toys in every room, including play Activator tools! Our doctors are really good with kids, so it usually doesn't take long for them to relax and start having fun.
Learn More Today
Give your child the best chance for a lifetime of health and wellness. Let's get them started on the right path today. Contact Bayside Chiropractic to book an appointment.
CONTACT US »
---
Pediatric Chiropractic Spanish Fort AL | (251) 626-8242